Not a particularly long session tonight, as my thoughts were elsewhere with the current faction issues in the Sol system.
Oh well, at least out here I get away from it all, and get to see sights like this: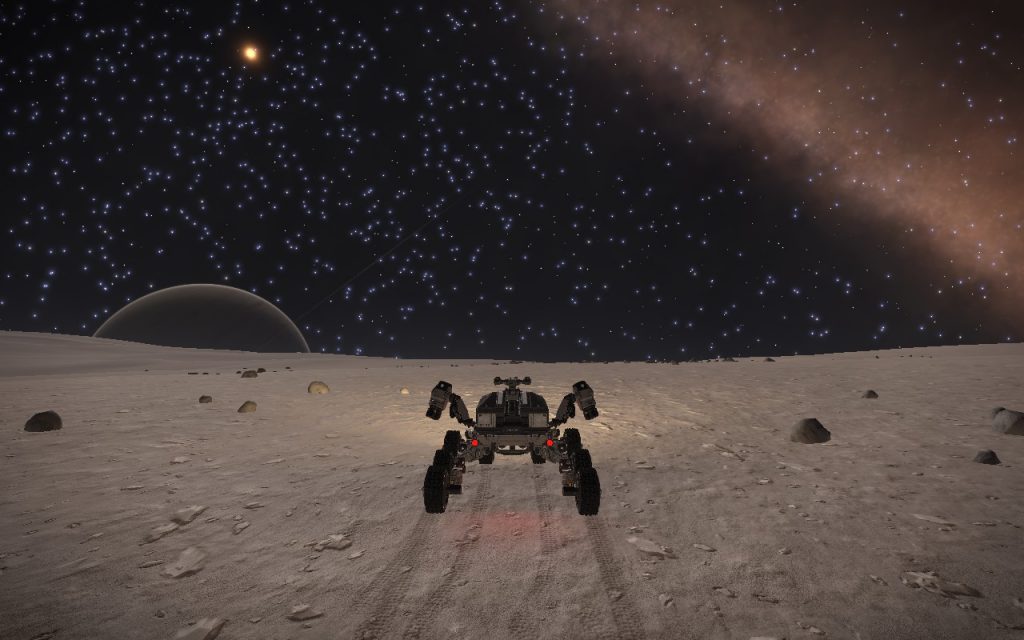 There's no shortage of impressively complex systems out here though, such has this system: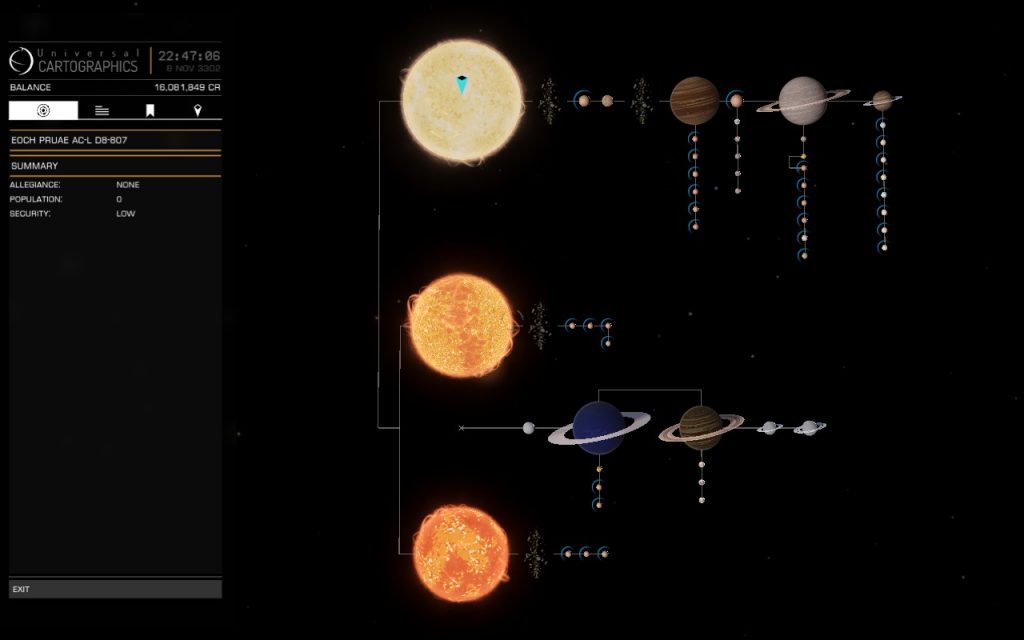 And a lot of volcanism…. ok, I'll admit it, this planet is almost entirely a ball of lava.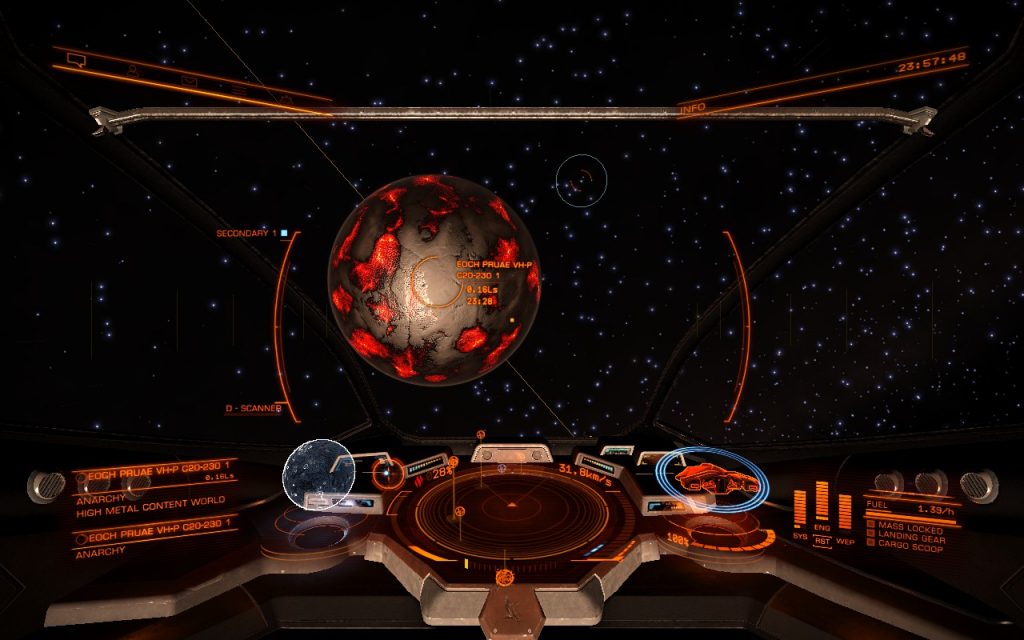 Apart from one minor overheating incident which has damaged some modules, including my AFMU, not too much, other than the notable point that I have reached Waypoint 1!
Statistics
| | |
| --- | --- |
| Current location | Eoch Pruae MO-H d10-2679 |
| Next waypoint | Kyloall KQ-X d1-4993 (998.7 ly, 56bcj) |
| Distance from Myriesly RY-S e3-5414 | 9151.17 ly (513 bcj) |
| Distance from Sagittarius A* | 1244.57 ly (70 bcj) |
| Distance from Great Annihilator | 2921.48 ly (164 bcj) |
| Distance from Whambeia PO-Q e5-2321 | 4199.99 ly (236 bcj) |
| Distance from LHS 28 | 19284.07 ly (1081 bcj) |
| Incident count | 1 |
| Jumps made | 23 |
| Jumps remaining (best case) | 2064 |
| Space madness | 17 % |
Incidents