Note to self: don't start moving towards a star before starting opening the system map – it's not then possible to slow down or stop before… colliding… with said star until the system map has opened.
With Waypoint 7 reached and Waypoint 8 plotted, I spotted a nearby system worth a detour to – a system reporting itself as containing a Wolf-Rayet C star.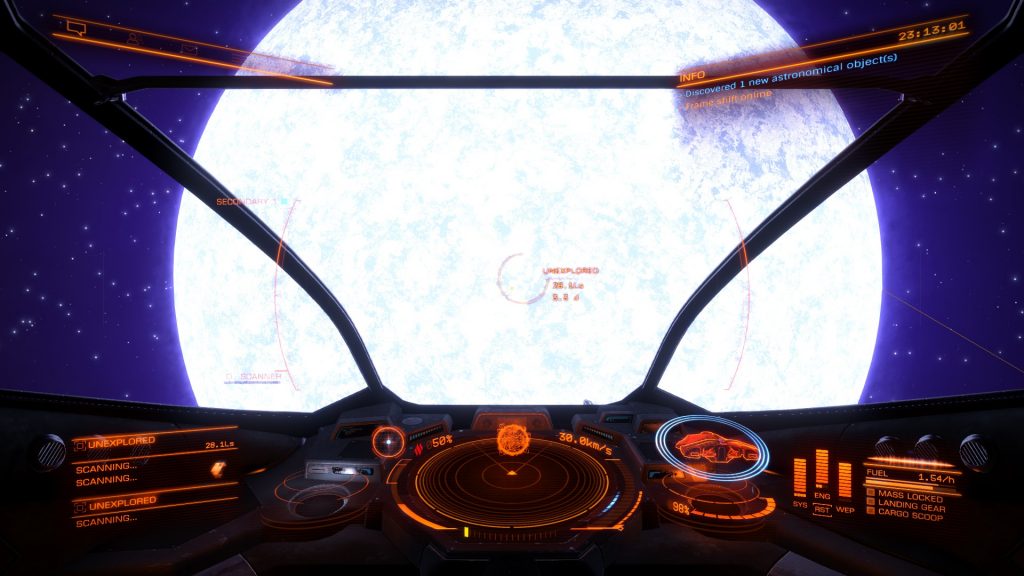 On arrival, I found that not only was this system holding a beautifully-purple WR-C, but it was also hiding a Class O star!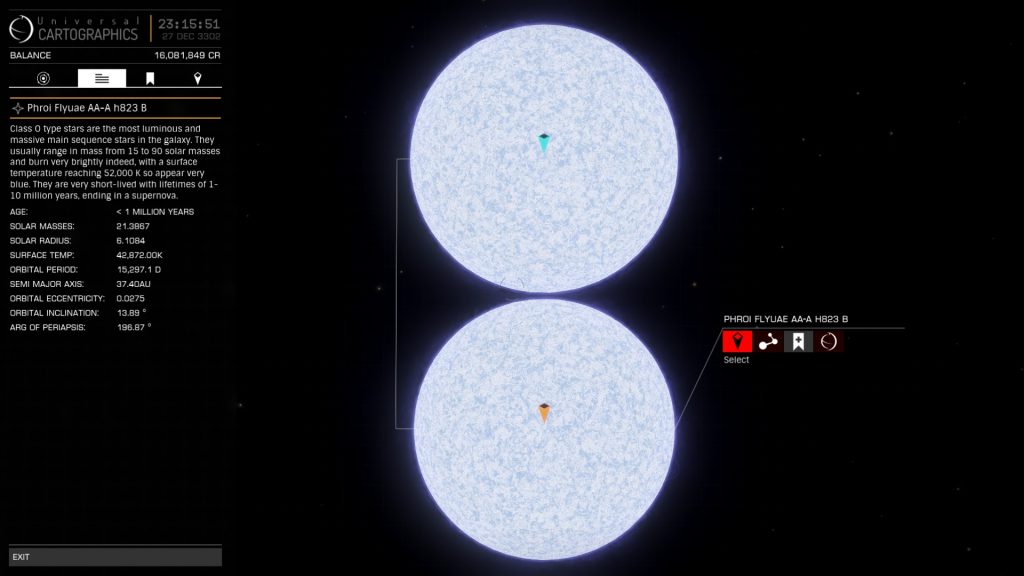 Statistics
| | |
| --- | --- |
| Current location | Phroi Flyuae BD-N c9-1606 |
| Next waypoint | Phroi Flyuae AW-I b14-78 (232.43 ly, 14bcj) |
| Distance from Myriesly RY-S e3-5414 | 2929.08 ly (165 bcj) |
| Distance from Sagittarius A* | 1244.57 ly (70 bcj) |
| Distance from Great Annihilator | 2921.48 ly (164 bcj) |
| Distance from Whambeia PO-Q e5-2321 | 4199.99 ly (236 bcj) |
| Distance from LHS 28 | 19284.07 ly (1081 bcj) |
| Incident count | 1 |
| Jumps made | 51 |
| Jumps remaining (best case) | 1716 |
| Space madness | 40 % |
Incidents
| | |
| --- | --- |
| Unsafe drop from Supercruise (into star causing overheat) | 1 |