This.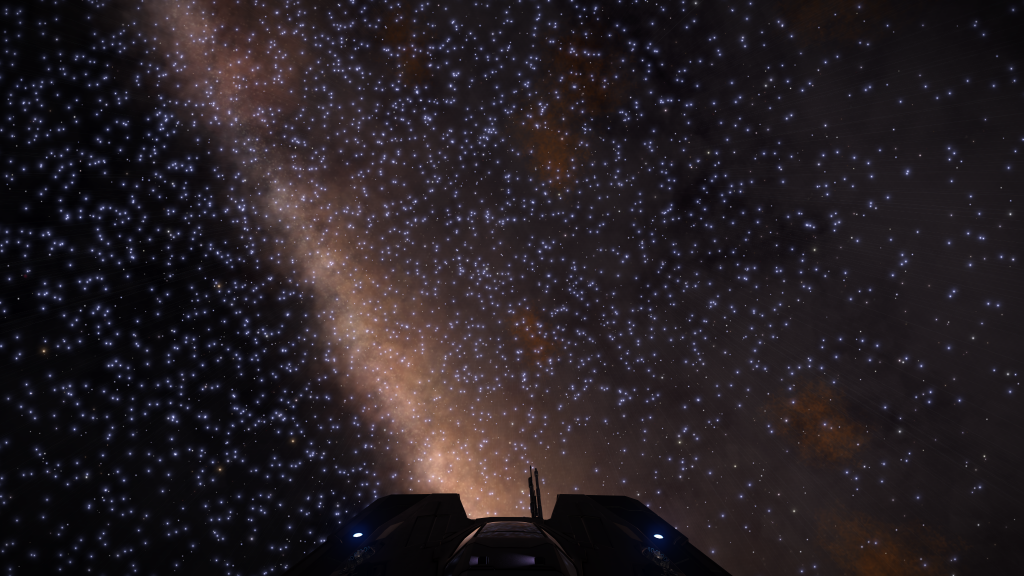 On the topic of crazy worlds that CMDR Braxton Doyle has been finding, I thought I'd share this one that I found today, after doing a bit more exploration and less racing to Jaques: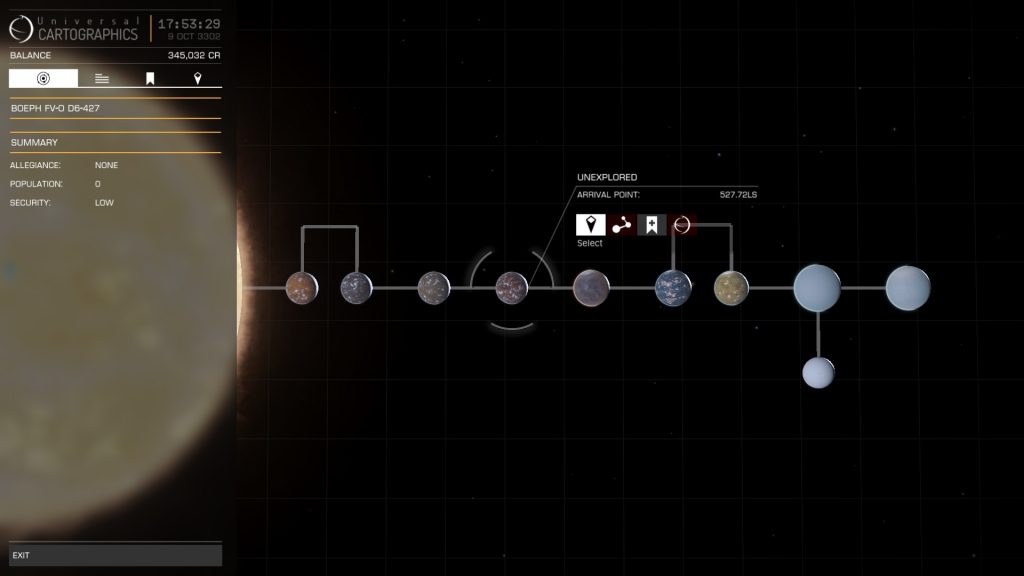 The first thing that comes to my attention is the ammonia world next to the water world – worth a look I think. The water world checks out, and the water world… wait, didn't I just say ammonia and water?
Anyway, I decided I'd go looking for Vanadium on Boeph DG-T C18-19 A 1, and after rolling the SRV a couple of times I came across this (as further proof for CMDR Braxton Doyle that this happens regularly):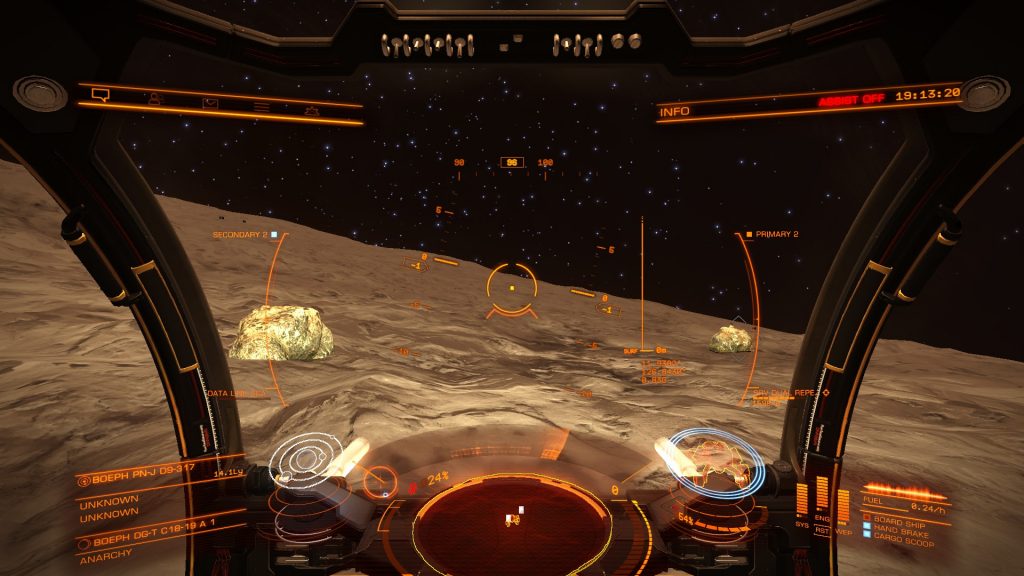 Anyway, continuing the journey gave me the usual collection of stunning views, and an L-class that that have become something of a rarity again.

I landed on another planet to finish the day off, which was very bright to the point I couldn't really see changes in the terrain. Looking up through the sunroof of the SRV shows how close we are to the star though.
And… to prove a point…
When I first set out, I predicted 1360 jumps as the best-case for Jaques, and today I've passed that, but I'm not too far off now. I reckon another three sessions or so and I should arrive!
Statistics
| | |
| --- | --- |
| Current location | Eoch Flyuae DL-M c8-114 |
| Next waypoint | Eoch Flyuae KK-L b51-48 (834.62 ly, 52bcj) |
| Distance from Colonia | 2868.35 ly (178 bcj) |
| Incident count | 3 |
| Jumps made | 79 |
| Jumps remaining (best case) | 178 |
| Space madness | 75 % |
Incidents