As my phone contract with Orange was nearing it's completion, I decided that I would upgrade to the Samsung Galaxy SIII.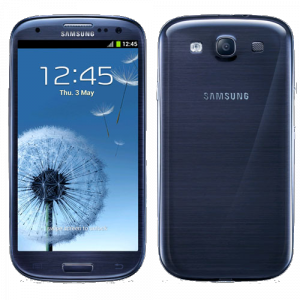 It's a pretty good phone, running Android 4.0.4 Ice Cream Sandwich, 16GB internal memory, Samsung Exynos 4 Quad SoC based on a 1.4 GHz quad-core ARM Cortex-A9 CPU, so it's not slow! The UI (TouchWiz) is pretty responsive, but a bit different to what I'm used to with HTC Sense – such as the customisable number of home screens. Admittedly, I do miss some of the things that the HTC Desire had – such as a widget to enable the hotspot mode, but there are so many really nice things with this phone – including the availability of Google Chrome :)
The S3 is also my first device which includes an NFC (Near Field Communication) reader, and I've found that I can read a number of different things somewhat unexpectedly, including both my bus pass and my passport – I'm hoping I'll have some chance to play with that technology in the future, especially since I have some NFC tags on order :)
There has also been a bit of a problem with these phones – it was discovered by some researchers that on opening a URL using the "tel" scheme will automatically open the dialler and pre-fill in the number. For example, a link such as the example below will open the dialler and dial 012345:

<a href="tel:012345">click me!</a>

However, some special numbers (called USSD codes) will automatically detect as these special numbers and automatically start something – most phones can be made to show their IMEI number by dialling *#06#. If, by clicking a link such as this your phone shows it's IMEI, it's vulnerable to attack. The Galaxy SIII has a special code in it which can be used to run a factory reset without confirmation and without possibility of cancelling it. This could be started simply by clicking a link in a web page. Thankfully, my phone doesn't appear to be affected by this, but a large number of Galaxy SIIIs out there are vulnerable.
Overall, it's a brilliant phone, and I'm really glad I got it :)