Today, I started off by going for a wonder in my SRV around a high metal content planet in the system I left off in – Clooku YS-D b43-3. After finding some materials – including the Vanadium I needed for my AFMU – I went back to my ship to continue onwards. This was the highest-gravity world I've been on so far, at ~1.3G. Apparently, this makes it easier to flip my SRV onto it's roof… although I'm fairly sure the really rough terrain does not help.
When I launched my ship, I decided I'd see what materials I now had, and discovered (to my dismay) that I've lost five of my sixteen mugs, so I'm down to 11 remaining. Having said this, I noticed yesterday that the jump range on the galaxy map was mysteriously set to 11/16, so this is probably why. One of the components that did malfunction during that 200% overheat incident was the cargo hatch, so I strongly suspect that this is what has caused me to lose some of those mugs.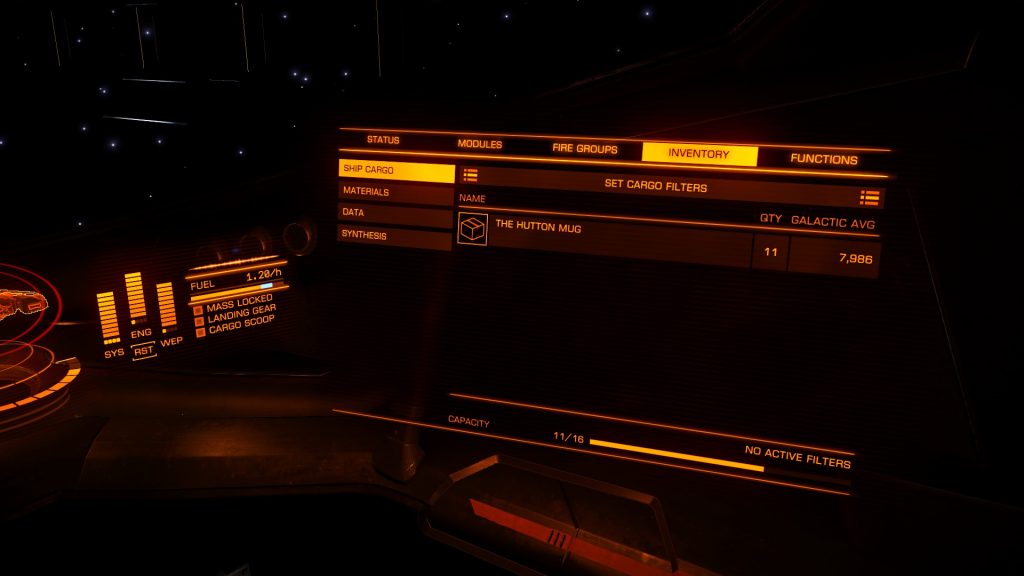 En-route to Waypoint 15, I discovered a very pretty B-class star, with a really intense blue glow that was just stunning. Even the glow on the console in front of me was impressive as I was passing it.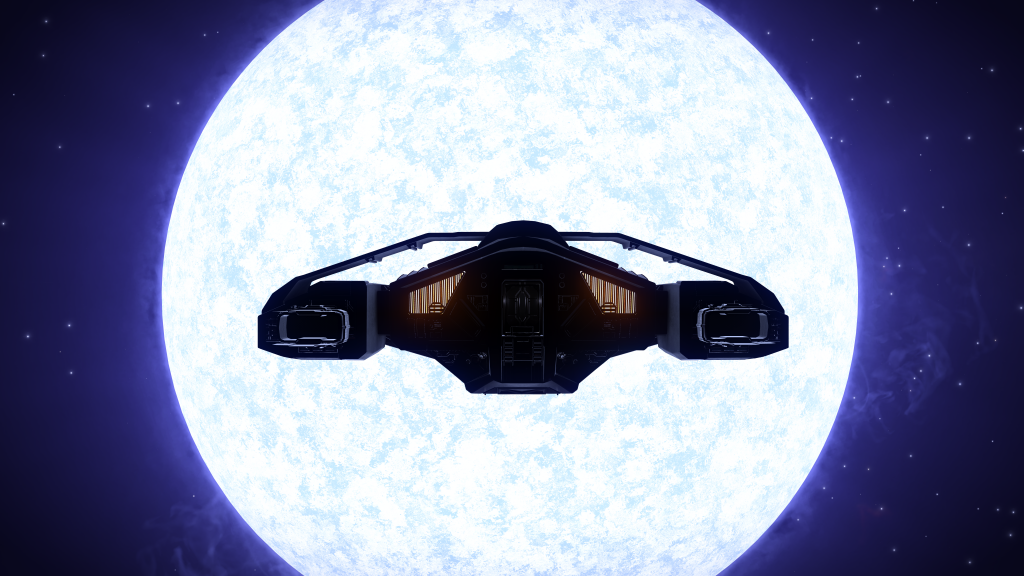 Anyway, I've reached Waypoint 15, which (I believe) puts me ahead of CMDR Braxton Doyle, whose waypoints I was following. Thus, this session has mostly been taken up by me trying to figure out how to plot the next waypoint. The rough process I've taken is this: Continue reading →